Everything You Need To Succeed
We are an innovative and aesthetically inspiring coworking and office suite in the Las Vegas/Henderson, Nevada area. We focus on providing a motivating and well equipped space for start-ups, entrepreneurs, freelancers, community members, professionals, developers & more to thrive and collaborate.
Day passes, monthly membership, dedicated desks and private offices are all available. All plans come with access to our meeting spaces, break room, free snacks/drinks and common areas.
Beyond offering a motivating space to work, we have partnered up with other forward thinking companies to offer an Incubator Program with StartUpNV, Business Events, CEO & Team Building Conferences and more.
Our Members
Our Partners
A Program to Truly Accelerate Your Business
Rather than attempt to encompass the wide range of tasks, connections and knowledge needed to run a proper Incubator Program, we decided to team up with the best!
Our partners at StartUpNV are the only state wide incubator in Nevada. Their program helps you and your business get the proper funding, connections and resources you need to succeed.
Innovative Furniture From Innovative People
We've partnered up with Autonomous.ai to equip our space with adjustable height desks and ergonomic chairs throughout; giving you the ultimate working experience.
Stop by to try one of our Autonomous.ai workstations, completely decked out with office furniture of the future.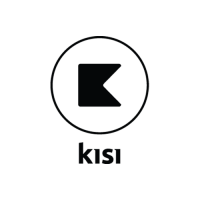 You're Never Without A Key
Incubator Space is equipped with the state of the art KISI door access system. You will be able to access Incubator Space and your office door with both your keycard or phone.
Once approved and signed up you'll instantly get a key sent to your phone giving you your registered access.