The Perfect Place to Meet, Work and Refresh in the Las Vegas Area
Rent Our Beautiful 400 sqft Conference Room or Use Our Open Saces
Conference Room Rental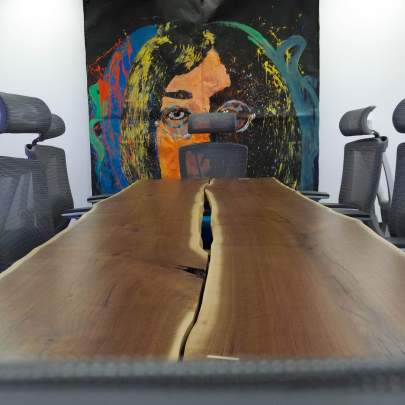 Meet & Collaborate
Our 400 sqft luxury conference room is equipped with everything you'll need to have a successful meeting or work session.
Conveniently located at the Henderson Airport, simply step off your plane and into the perfect atmosphere for a productive meeting.
Our office and meeting space has been thoughtfully designed to drive the creative process and keep your mind aesthetically pleased from the moment you step in.
$35/hr
Conference Room Features
400 sq ft. Meeting Space
Conference Table with Seating for 10
HD Projector, 150" Screen & Computer
Sink & Kitchen Area
Coffee Maker & Coffee
Refrigerator, Snacks & Drinks
Photo Copier & Printer
High Speed Wifi
Covered Parking
Additional
White Label The Conference Room
Airport Shuttle
Lunch Catering
Meeting Mailer
Meeting Spaces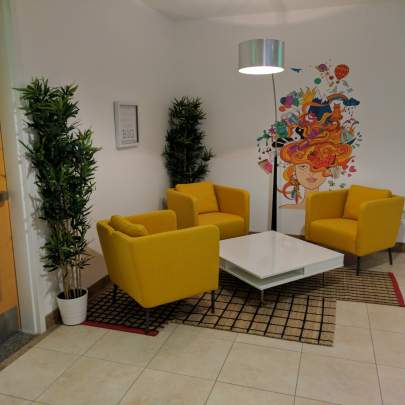 No Need for A Large Conference Room?
Just Looking for A Nice Place to Chat? Incubator Space is full of comfortable and quiet places to meet, chat or just relax.
Have you and your team grab a day pass. Come on in, sit where ever you please and start meeting. You can even set up in the co-working space and roll some tables together. They're on wheels!
See below for a list of available meeting spaces and their suggested capacities.
Available Meeting Spaces
Entry Way Meeting Space [4-6 People]
Nook 1 [1-4 People]
Nook 2 [1-6 People]
Outdoor Seating [1-20 People]
Autonomous Station One [1-2 People]
Autonomous Station Two [1-2 People]
Break Room [6-10 People]
Game Room [1-6 People]