The Perfect Place to Meet, Work and Refresh in the Las Vegas Area
Rent Either or Both of our Two Beautiful Conference Rooms or Use Our Open Spaces
Conference Room Rental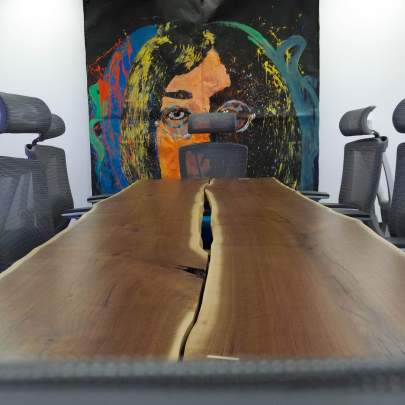 Meet & Collaborate
Our 400 sqft luxury conference room is equipped with everything you'll need to have a successful meeting or work session. Seats 8-25 people, TV & Projector both available, Fridge, Space for Catering Setup & more.
Our Smaller 200 sqft conference room seats 8 people and is equipped with a TV and small dry bar.
Conveniently located at the Henderson Airport, simply step off your plane and into the perfect atmosphere for a productive meeting.
Our office and meeting space has been thoughtfully designed to drive the creative process and keep your mind aesthetically pleased from the moment you step in.
$40/hr
Conference Room Features
200-400 sq ft. Meeting Space
Conference Table with Seating for 8-10
HD Projector, 150" Screen
Sink & Kitchen Area (in large conference room)
Coffee Maker & Coffee
Refrigerator, Snacks & Drinks
Photo Copier & Printer
High Speed 1 GB Internet
Covered Parking
Additional
White Label The Conference Room
Airport Shuttle
Lunch Catering
Meeting Mailer
Meeting Spaces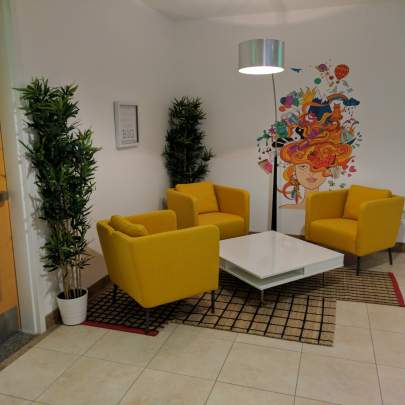 No Need for A Large Conference Room?
Just Looking for A Nice Place to Chat? Incubator Space is full of comfortable and quiet places to meet, chat or just relax.
Have you and your team grab a day pass. Come on in, sit where ever you please and start meeting. You can even set up in the co-working space.
See below for a list of available meeting spaces and their suggested capacities.
Available Meeting Spaces
Entry Way Meeting Space [4-6 People]
Outdoor Seating [1-20 People]
Break Room [4-6 People]
Game Room [3-5 People]